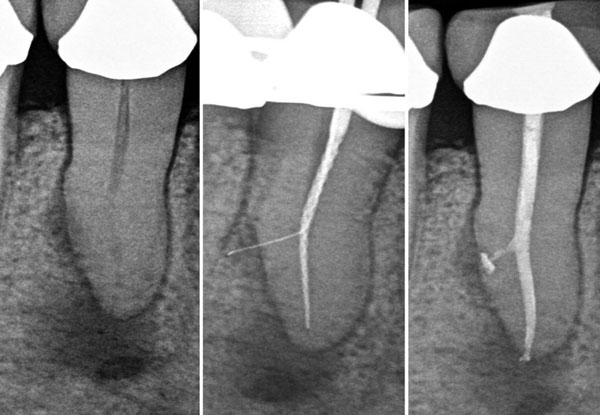 Endodontics / RCT
At our centre, we use the latest equipment and state of the art treatment to give you a painless experience of root canal. We also try and do as conservative treatment as possible. One of our specialities is single sitting root canal treatment.

PROCEDURE :

Step 1
Local Anesthesia is administered, after which Endodontist removes infection from the canals.
Step 2
Cleaning and shaping of canals is carried out along with irrigation with sodium hypochlorite.
Step 3
This protocol is followed till the root apex and ultimately the canal is sealed with gutta percha.