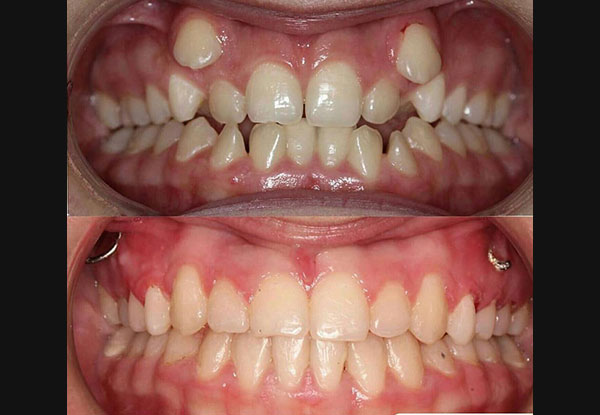 Orthodontics
This is branch of dentistry that treats malaligned teeth (Teeth that are not correctly positioned in mouth).
If you have :
If front teeth show more than the other teeth :
You are a candidate for orthodontic treatment.
Q) Who can undergo orthodontic treatment?
A) Both children and adults with age group from 8-50 years, provided a viable healthy bone is available.

TREATMENT OPTIONS :
Invisible Braces / Invisalign : It is a clear alternative to metal braces for adults and teens. These braces are virtually invisible way to improve your smile.